Las Vegas' renowned Circa Resort & Casino has announced the grand opening of the Sports Gambling Hall of Fame, set to take place on August 11, 2023.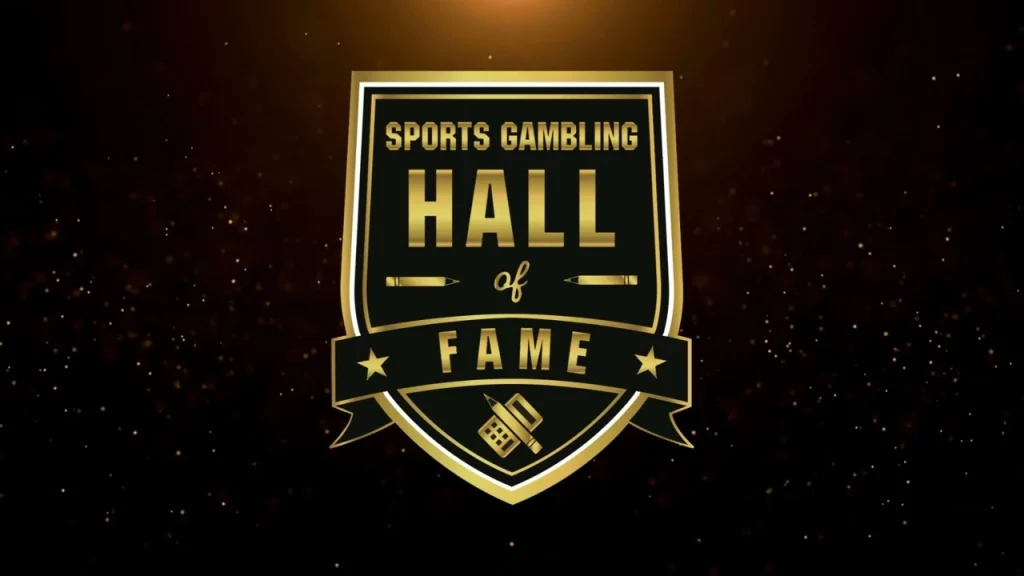 The exhibition will pay tribute to the trailblazers and visionaries who have made significant contributions to the sports gambling industry.
The inaugural class of 2023 will be honored during a special ceremony at the BetBash professional sports betting networking conference.
CEO and Founder of Circa, Derek Stevens, conveyed his excitement about hosting the Sports Gambling Hall of Fame.
The event will induct a total of ten individuals, with five being honored posthumously and five recognized as living inductees.
Sports Gambling Hall of Fame Introduces its First Members
The first three inductees have already been announced, showcasing the remarkable accomplishments of Billy Walters, Frank "Lefty" Rosenthal, and Roxy Roxborough.
Billy Walters, renowned as the greatest sports bettor of all time, is respected worldwide by prominent bookmakers and is known for his philanthropic contributions to various causes.
Frank "Lefty" Rosenthal, a former Las Vegas casino executive and professional sports bettor, gained fame for his blend of charisma and exceptional customer service to casino patrons, as depicted by Robert DeNiro in the film "Casino."
Roxy Roxborough, a preeminent oddsmaker in the 1980s and 1990s, revolutionized the industry with mathematical formulas, computer models, and groundbreaking technology for updating betting odds.
Gadoon "Spanky" Kyrollos, the founder of the Sports Gambling Hall of Fame and BetBash, expressed his admiration for Circa's sportsbook and the upcoming Hall of Fame, saying, "Being a sports bettor, it's such an incredible thing, and we love what Derek has done down here. We look forward to having a permanent venue to recognize these accomplishments in our industry."
The selection committee for Circa's Sports Gambling Hall of Fame consists of 16 members who have spent much of their lives in the sports gambling industry.
The committee has been working diligently to develop the inaugural class, requiring a 75% approval rating for an individual's induction.
The remaining inductees will be announced in the coming weeks leading up to BetBash, building anticipation for the prestigious event. The Sports Gambling Hall of Fame website will provide updates on the new inductees as they are revealed.
BetBash 2023: A Who's Who of Betting Stardom
BetBash, a renowned networking event for professional and amateur sports bettors, bookmakers, and industry insiders, will coincide with the Sports Gambling Hall of Fame induction ceremony.
Founded three years ago by Kyrollos, BetBash has become a platform for forging connections, sharing ideas, and reconnecting with peers in the sports betting community.
The four-day event, hosted at The D and Circa, both owned by Derek Stevens, will feature a range of activities and gatherings for attendees.
These include a registration cocktail party, speed networking events, a downtown Las Vegas scavenger hunt with $20,000 in prizes, a football watch party at Circa's Sports Book and Stadium Swim, expert panels, and the grand Hall of Fame induction ceremony, culminating in a VIP cocktail party.
In addition to hosting the Sports Gambling Hall of Fame, Circa Sports is known for its highly anticipated $1 million pro football contests, Circa Sports Millions and Circa Survivor. Details for the upcoming NFL sports betting contests are expected to be announced soon.
As August 11 draws near, the excitement surrounding the unveiling of the Sports Gambling Hall of Fame at Circa Resort & Casino continues to grow.
This momentous occasion will pay homage to the pioneers and innovators who have shaped the sports gambling industry and solidify their rightful place in history. The induction of the inaugural class of inductees will be a testament to their remarkable contributions and inspire future generations in the world of sports gambling.