At one time, the general public viewed the cryptocurrency market with great suspicion. These days, the tide has turned as people seek an alternative to 'traditional' investing options. The propensity for digital assets such as Bitcoin to rise rapidly (and plummet just as quickly) appeals to those looking for a high return on investment.

Although the financial sector continues to view crypto as a trend destined for failure, it is becoming clear that such disdain is largely ignored. We've now reached a stage where this 'new' form of money is so well accepted that a growing number of people are choosing to get paid in crypto. We can count a rising number of sports stars in this discussion. This article will check out famous sports players who receive some or all of their salary in cryptocurrency.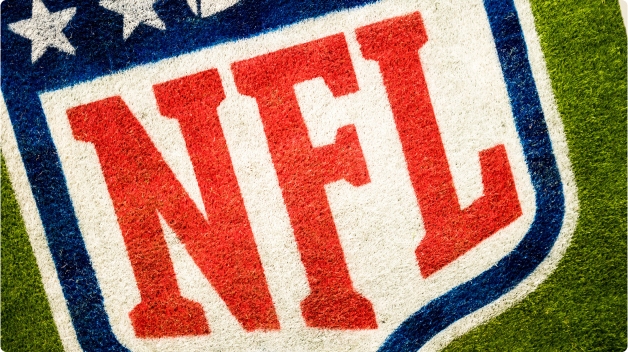 NFL Players Currently Paid In Bitcoin
At present, there is little doubt that the NFL leads the way when it comes to cryptocurrency salary payments.
Russell Okung
Okung was not only the first NFL player paid in crypto, but he was also the first professional athlete in ANY major American sport to receive some of his earnings in digital asset form. He has openly supported Bitcoin since 2019 and launched "Bitcoin is _", a brand and event series dedicated to the crypto that started it all.
In May 2019, he tweeted, "pay me in Bitcoin." Then, he tweeted "Paid in Bitcoin" on December 29, 2020. Okung reportedly received half of his $13 million salary in the digital coin. The offensive tackle played for the Carolina Panthers at the time but is now a free agent and likely approaching retirement.
Trevor Lawrence
Okung spelled the beginning of crypto salariesin the NFL, and Lawrence's deal with Blockfolio, a crypto investing app, was proof that the above was not a one-off. Selected as the #1 pick in the entire 2021 NFL Draft, the Jacksonville Jaguars quarterback was guaranteed an extraordinarily profitable deal.
Some reports falsely claimed that Lawrence placed his full signing bonus, worth an estimated $24 million, into his cryptocurrency portfolio via Blockfolio. In reality, the value of the endorsement deal with Blockfolio got paid in crypto, not his NFL signing bonus. This misinformation led many to believe that Lawrence lost up to $15 million in the crypto crash. Thankfully, this appears not to be the case. His deal seemingly involved him being paid in Bitcoin, Ethereum, and Solana.
Odell Beckham Jr.
In November 2021, Beckham Jr. announced that he was taking all of his salary in Bitcoin. The Los Angeles Ram wide receiver earns $4.25 million per annum, and he will receive his crypto via Square's Cash App after teaming up with the giant corporation.
Beckham Jr. showed his generous side by promising to give away $1 million worth of BTC to his followers on social media.
Aaron Rodgers
The legendary Green Bay Packers QB is considered among the greatest ever to play in the NFL. He is now a staunch advocate of cryptocurrency and tweeted his decision to team up with Cash App to take a portion of his salary in Bitcoin. Like Beckham Jr, Rodgers has pledged to give $1 million worth of BTC.
At present, he earns around $33.5 million per year, though it isn't clear what percentage is being paid in Bitcoin.
Saquon Barkley
Barkley plays as a running back for the New York Giants, and during an interview on The Best Business Show in 2021, he outlined his plan to receive all his endorsement money in Bitcoin. This will happen via a partnership with Strike, which utilizes the Lightning Network payments platform to help users convert money paid to their checking accounts into BTC.
While we don't know how much Barkley will receive in crypto, it is certain to be an enormous amount. His endorsements with Pepsi, Nike, Visa, and other brands are likely worth eight figures when combined. According to Barkley, he made the move because "you can't save yourself to wealth" due to rampant inflation.
Sean Culkin
In April 2021, Culkin announced that he would accept his entire salary in Bitcoin, the first NFL player to commit 100% of their earnings to the cryptocurrency. The tight end joined the Kansas City Chiefs in February 2021 on a contract with a base salary of $920,000 if he makes the roster.
According to Culkin, he wanted to invest in sound money that protects purchasing power over time. However, he was released in May 2021 after failing to make the Chiefs' roster and remains a free agent at this time.
Are There MLB Players Currently Paid in Bitcoin?
No. However, in May 2021, Aaron Boone, the New York Yankees manager, acknowledged that the MLB could use crypto in future transactions.
In November 2021, an Australian baseball team called the Perth Heat pledged to become the first baseball team in the world to commit to paying staff in Bitcoin.
Are There NHL Players Paid in Bitcoin?
Not at present. In 2014, there was a rumor that the New York Islanders were planning to do just that. Since then, Bitcoin's value has increased almost 100-fold at its peak!
In 2017, a Danish Bitcoin billionaire signed a sponsorship deal with Rungsted Seier Capital, a Danish ice hockey team. Nikolaj Rosenthal, the son of one of Rungsted's owners, agreed to be paid in the crypto. One wonders if he held on to his payment, which increased markedly in the intervening period!
Are NBA Players Paid in Bitcoin?
Yes, Cade Cunningham is the most high-profile example since he was the #1 overall pick in the 2021 NBA Draft. In August 2021, the Detroit Pistons point guard teamed up with BlockFi, a crypto platform. He will collaborate with the brand on promotional giveaways, educational videos, and interviews.
In return, BlockFi paid his signing bonus and part of his salary in Bitcoin. The figures are undisclosed but considering Cunningham's 4-year deal is reportedly worth $46.5m, one can imagine it is a substantial amount. Unfortunately for the basketball star, the deal soon went sour as BlockFi filed for bankruptcy in 2022.
Cunningham is far from being the only NBA player to receive earnings in crypto. In April 2021, the owner of the Sacramento Kings NBA franchise, Vivek Ranadive, told players he was willing to pay them in Bitcoin. It isn't known how many agreed.
However, in January 2022, Klay Thompson and Andre Iguodala both partnered with Cash App and agreed to have part of their next salaries paid in Bitcoin. The two men play for the Golden State Warriors franchise and announced their plan to donate $1 million in BTC to fans.
Thompson is quoted as saying: "I'm with Bitcoin because I believe it's the future of money." Iguodala followed up by saying he was also a believer in BTC. It was a bold move, and the subsequent fall in Bitcoin's value would have hurt both players, although they could still see rewards if they hold on to their digital currency. Reports suggest that Iguodala received over $2.6 million in Bitcoin, while Thompson's figure is undisclosed, although his overall salary is much higher.
It is also worth noting that the NBA has signed a lengthy deal with Coinbase, the well-known crypto exchange, for cryptocurrency-related projects.
Are There Pro Soccer Players Getting Paid in Crypto?
Yes. The phenomenon of getting one's salary in crypto isn't solely attributable to professional athletes in American sports leagues. Lionel Messi, widely regarded as the greatest soccer player of all time, also receives part of his payment in cryptocurrency.
In his case, the PSG superstar has cryptocurrency fan tokens included in his deal. The Argentine earns approximately $41 million per year. While his club didn't specify the percentage of that sum he would receive in fan tokens, it did say Messi would get a "large number."
Messi's transfer from Barcelona to PSG shocked the soccer world in August 2021. It also caused the PSG fan token's value to increase by 130% in five days.
However, the PSG fan token has experienced the same rapid fluctuations as other digital assets. Its record high value was over $56 in April 2021, but by December 2021, it had plunged to $14.
Messi is not alone in his decision. Alex Crognale and Ifunanyachi Achara both received part of their salary in crypto. Southampton F.C., a team playing in the English Premier League, announced a partnership with Coingaming Group in April 2021 that would allow it to pay player bonuses in Bitcoin.
Furthermore, in January 2021, David Barral became the first soccer player paid for in crypto! DUX Internacional de Madrid, a third-tier Spanish team, paid an undisclosed fee in Bitcoin for the striker's services.
Final Thoughts: Getting Paid in Bitcoin – Is It a Good Idea?
Ultimately, timing is everything. Okung seemingly received his $6.5 million Bitcoin payment towards the end of December 2020. At that time, the price of BTC was climbing and approaching $30,000. By March 2021, its value was over $60,000, a record high. Had Okung sold at that point, he would have earned a profit of over $6.5 million minus taxes.
Yet those who received their salary when BTC was at its record level would suffer another crash as its price dipped below $32,000 in July 2021.
The lesson is this: Don't look to get paid in cryptocurrency unless you're certain you can afford the money you're risking. With financial security assured regardless of the digital asset's performance, one can wait patiently for its value to rise. Take panic and the necessity to sell out of the equation, and you have an opportunity, albeit a risky one, to earn a profit from crypto.
Certainly, professional athletes (and team owners) seem to think so. Most athletes who go down this route say it is because rampant inflation makes it impossible to save via traditional means. They suggest that cryptocurrency is the future of money. Time will tell if they are correct.