Massachusetts casino giant MGM Springfield continues to maintain its popularity in the face of increasing competition from online and mobile sports betting. This is largely thanks to the casino's table game and slot machine revenue, which continues to surpass last year's figures.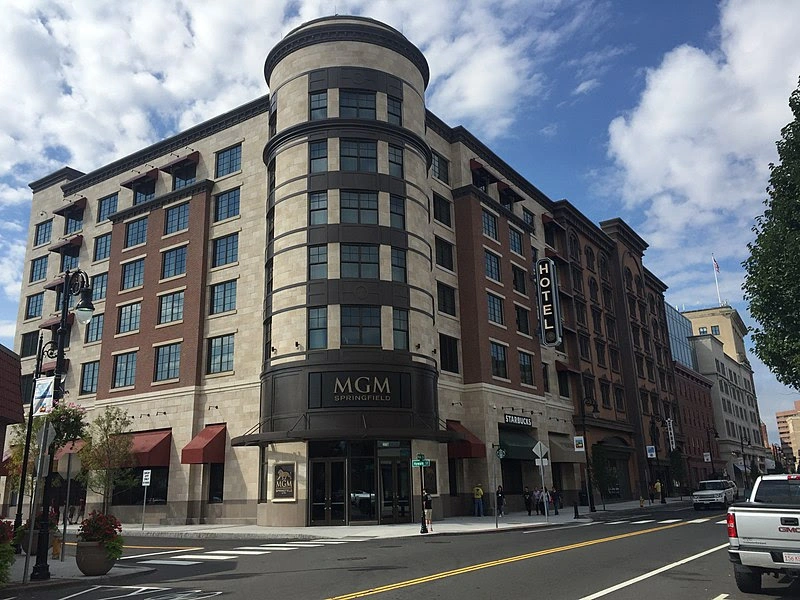 MGM Springfield reported $23.7 million in gross gambling revenue for April, compared to $22.5 million in the same month the year before. This is according to data released by the Massachusetts Gaming Commission.
The casino resort has continued to outperform its previous records, with March 2023 marking the second busiest month in its five-year history. This March, it reportedly reached $24 million in gross gambling revenue, surpassing all expectations since its opening in August 2018.
It also reported a $1.65 million in-person sports wagering handle for April, showing consistent performance compared to the previous months. However, online and mobile sports betting still dominates the market, with the casino's online platform boasting an impressive $43 million online handle for the month.
Earlier this year, MGM Resorts International CEO, William J. Hornbuckle, acknowledged that the casino had not met initial goals set before it opened. However, the company remains committed to revitalizing MGM Springfield through strategic initiatives.
Hornbuckle pledged to reopen the Indian Motorcycle shop, introduce new amenities, extend restaurant hours, and enhance entertainment offerings. These efforts aim to bolster the casino's appeal and further contribute to the local economy.
Old Bay State Enjoys a Big New Betting Boom
The Massachusetts sports betting market as a whole demonstrated robust growth during April, solidifying its position as one of the most lucrative markets in the country.
According to the Massachusetts Gaming Commission, the first full month of mobile sports betting generated a total handle of approximately $579.3 million from three retail and six mobile sites.
The state collected $11.8 million in taxes from over $58.9 million in revenue, indicating a prosperous period for the industry. Compared to the previous month of March, which had only 22 days of betting, the overall handle saw an increase from $548.102 million.
However, per-diem betting numbers declined by approximately 30 percent, falling from $24.913 million in March to $19.308 million in April.
Operators scaled back their marketing spend, reducing the use of Massachusetts promo codes. They also offered less bonus wagers and odds boosts due to potential marketing restrictions imposed by regulators.
Last month presented a wealth of betting opportunities in the state. The regular-season and playoff games of the Boston Celtics and Boston Bruins; the full month of the Boston Red Sox's regular season; the NCAA men's basketball championship; the Masters, and the NFL Draft attracted significant interest from bettors, contributing to the revenue growth.
Massachusetts Continues to Embrace Online Gambling
The rapid expansion of the Massachusetts market is evidenced by the growing number of operators.
Betr, co-founded by Jake Paul and Joey Levy, has begun its cash-wagering operations in Massachusetts. This makes it the seventh online wagering operator in the state. Fanatics Sportsbook is also set to join as the eighth mobile operator after receiving its Certificate of Operation.
Since the launch of mobile betting on March 10, over 950,000 new online sports betting accounts have been created. This shows the increasing popularity of sports betting in Massachusetts. Projections indicate that the state could generate between $60 to $70 million annually in tax revenue from sports betting.
Massachusetts ranked fourth in the nation in terms of betting numbers for March, trailing New York, New Jersey, and Pennsylvania. However, when adjusted for population, Massachusetts' numbers are comparable to those of a well-established market like New Jersey.