Traders rushed to sell off NFTs from the Bored Ape Yacht Collection below floor price this weekend, in order to invest in the PEPE memecoin instead.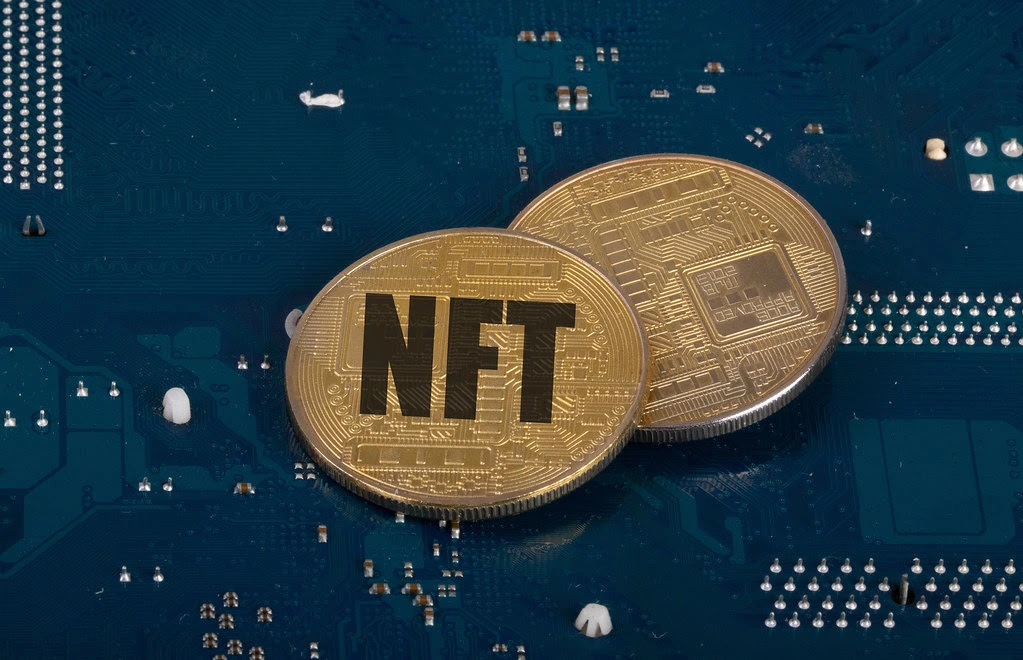 PEPE, a new BRC-20 memecoin, has seen a huge surge in popularity recently, resulting in a price rise of over 600% in the past two weeks. This sudden hike is attracting the attention of both retail and institutional investors alike.
But reports that traders sold 14 BAYC NFTs at bargain-basement discounts and plunged the money into PEPE have divided the crypto community. Some say that investing in PEPE could be profitable, while others warn of an inevitable crash.
Crypto Whales Join the PEPE Party
Ethereum whales also joined PEPE craze, with one reportedly spending nearly $3 million on the memecoin using Wrapped Bitcoin (WBTC) and ETH. Lookonchain, a blockchain tracker, also spotted several wallets turning small amounts into fortunes, including one address that spent $4,410 to buy four trillion PEPE , making a profit of approximately $1.71 million.
Another purchased 4 trillion PEPE using a cost of around 2.1 ETH. This whale made a profit of about $1.71 million after six hours of trading and currently has over 700 billion PEPE in his wallet.
PEPE Memecoin Mania Attracts Attention from ETH Validators
Validators on the Ethereum blockchain also gained from the recent buzz surrounding PEPE. MEV-Boost indicated that validator revenues sky-rocketed over the weekend due to the frenzy surrounding the new memecoin.
Combined with transaction fees, validator earnings reached levels similar to those seen during the FTX bankruptcy turmoil. On May 6, MEV earned 549.05 ETH, and transaction fees amounted to 2457.73 ETH, resulting in a total of 3006.78 ETH, worth approximately $5.6 million at the time.
Comparatively, the FTX collapse on November 9, 2022, saw revenues of 2505.69 ETH and transaction fees of 1423.99 ETH, totaling 3929.68 ETH or around $6.1 million.
"Ultimately, block proposers (validators) make some huge cash if individuals pay excessive charges for his or her transactions."

Toni Wahrstätter, Ethereum researcher
MEV typically accounts for a significant portion of validator revenue, with transaction fees boosting earnings further.
The surge in PEPE's popularity also caused an increase in transaction fees on the Ethereum blockchain, resulting in further profits for validators.
Could PEPE Memecoin Be Just a Flash in the Crypto Pan?
Despite the hype surrounding PEPE, the coin has experienced a sudden downward trend in the last 24 hours. This decline comes shortly after Binance, the world's largest centralized cryptocurrency exchange, listed the coin in its Innovation Zone.
Binance itself has come under fire recently, but remains one of the most popular exchanges in the world, especially with online gamers who use crypto gambling sites. Binance is one of the few exchanges that don't penalize gamblers for using their crypto deposit at sites like Bitcoin casinos and Ethereum sportsbooks.
Regardless, validators have significantly benefited from the Pepecoin frenzy, and could make similar gains again in the future.
Whether PEPE will mimic the success of other memecoins like Dogecoin and Shiba Inu remains to be seen. Although DOGE reached a market cap of almost $90 billion at its peak in 2021, investors should remember that the PEPE storm may be a temporary event.