New Jersey online casinos continues their remarkable growth as the industry approaches a decade since legalization. The result is a lifetime revenue exceeding $6 billion to date.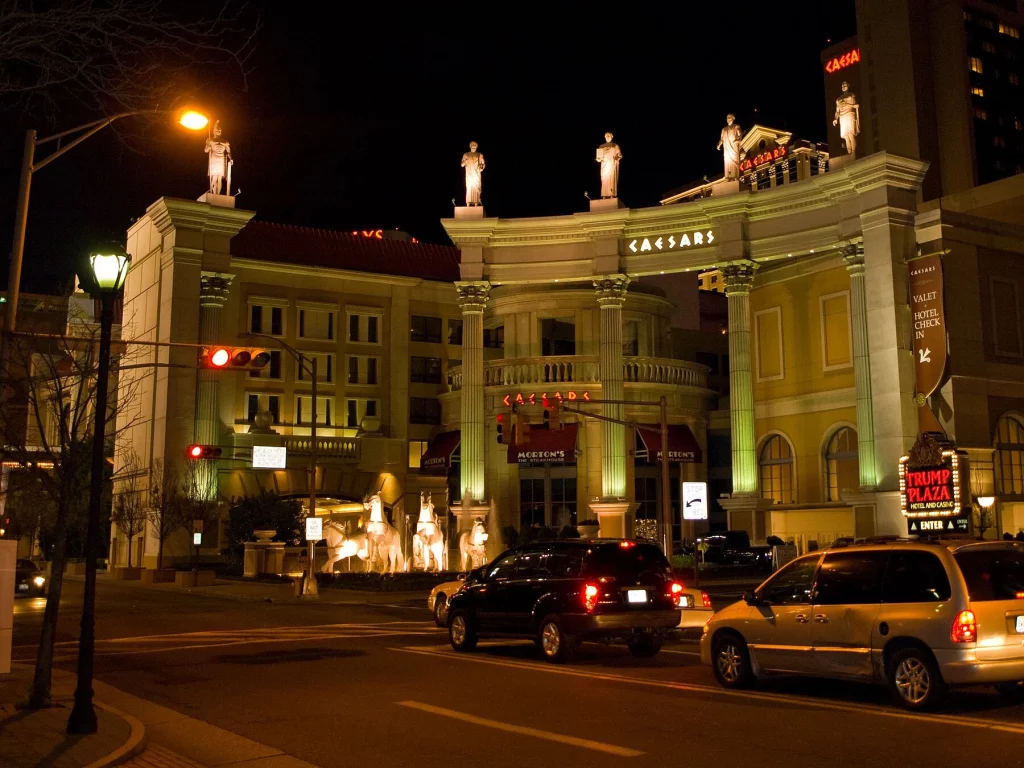 The latest data from the state's Division of Gaming Enforcement revealed that online casinos in New Jersey generated nearly $158.9 million in revenue during April. This makes April 2023 the second-highest-grossing month in the state's history, after March's record-setting $165.7 million.
Compared to April last year, online gambling revenue witnessed a substantial 16.1% increase last month. Year-to-date, the online casino sector has contributed $620.1 million in revenue, reflecting a steady increase of 13.7% per year.
COVID Boosts Online Casino Activity
COVID-19 was a significant driver for the growth of the online casino industry in New Jersey. Despite the reopening of land-based casinos in the summer of 2020, online gambling continued to thrive. In fact, monthly turnover has continued to surpass $100 million since January 2021. The only exception was February the same year.
The pandemic reshaped the gambling landscape forever. While online casinos maintain a substantial market share, physical casinos are still striving to recover from the effects of the 2020 Coronavirus outbreak.
The rise of online casinos was welcomed by New Jersey politicians. This is because the industry's profits mean increased tax revenue for the state. Online casino takings are taxed at a higher rate of 15% compared to land-based casinos and sports betting.
In April, taxes from online casinos accounted for more than 49% of all gambling-related taxes statewide. This contributed $93 million to state coffers in the first four months of 2023.
New Jersey Continues to Reap the Rewards of Online Gambling
The growing dominance of online casinos is evident in their greater share of New Jersey's overall gambling revenue.
In 2019, before the pandemic, online casinos represented less than 14% of Atlantic City's gross gaming revenue. Physical casinos and sports betting held the majority share. However, things took a major turn in 2020 with the arrival of the pandemic.
In 2021, Atlantic City's slots held the performance top spot, with a share of 39.6%. Online gambling came in at 28.9%, with table games contributing 14.3%
But by April 2023, online casinos accounted for 38% of the monthly reported total, replacing physical slot machines as the star of the gambling show.
New Jersey's online casinos continue to pull in impressive numbers, with the eight licensed operators in the state regularly bringing in well over $150 million in revenue each month. However, that's not to say that brick-and-mortar casinos have had their day.
Land-based Casinos Hold Steady During Changing Tides
Even with the success of online casinos, Atlantic City's physical casinos are still flourishing. In April, The Golden Nugget and Ocean Casino raked in $231.5 million from players, accounting for half of the statewide gaming profit from casinos and sports betting.
Although April saw a slight decrease of 1.6% compared to the previous year, the two casinos are still up more than 4% from last year.
Sports betting also brought impressive numbers to New Jersey's tax revenue, with a 43.6% year-on-year increase in April.
Sportsbooks earned $72.3 million, supported by over $833.9 million in wagers. The combined turnover of casinos and sportsbooks reached $462.7 million in April. This is an increase of 9.5% from the previous year. The final result is $47.5 million in tax collection for the state.
The continued growth of New Jersey's online casino market, along with the steady recovery of land-based casinos and the thriving sports betting industry, positions the state's gambling industry for a potentially record-breaking year.