Both Jane Street Group and Jump Crypto, the Web3 crypto-trading firms, are scaling back their activities in the U.S. due to increased regulatory scrutiny.
The firms said they would continue operating in the crypto market, but on a smaller scale.
Jane Street Group is reportedly facing difficulty meeting its internal standards in the evolving regulatory environment. A source familiar with the matter said:
"Jane Street is finding it difficult to operate the business in a way that meets internal standards due to regulatory uncertainty."
Two other sources said that Jump Crypto remained active in market-making activities but on a reduced scale.
"Jump Crypto is pulling back from the U.S. market for the same reason, though it's expanding internationally."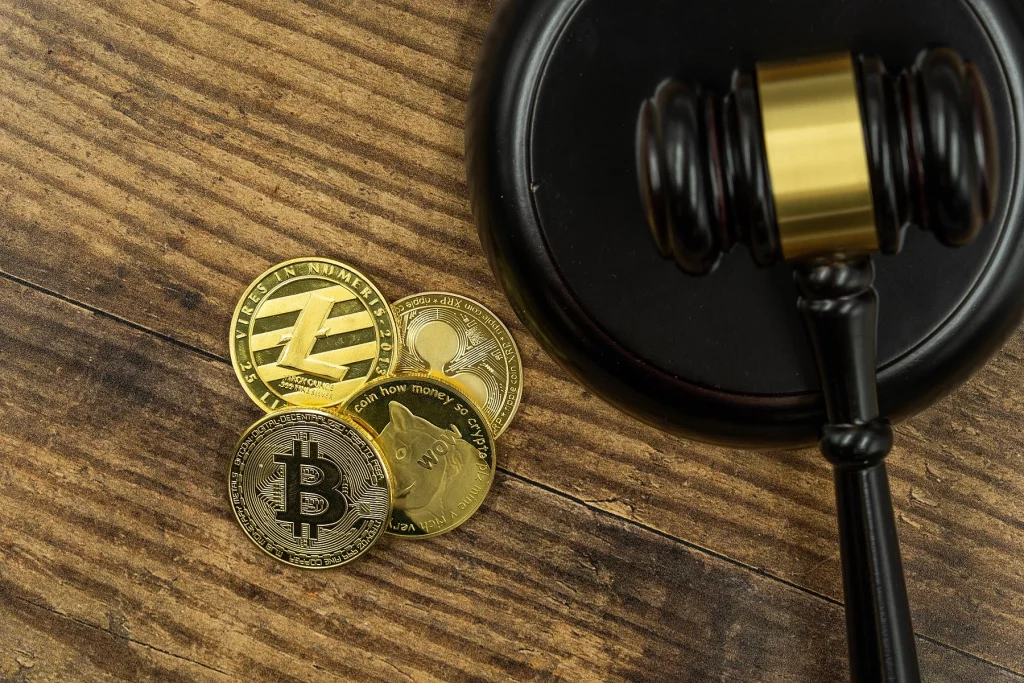 Regulators Crack Down on Crypto Firms
The digital-asset industry is facing increased scrutiny following the collapse of firms and projects such as FTX, previously the second-largest crypto exchange in the world, as well as the TerraUSD stablecoin.
Regulatory actions have targeted various aspects of the industry. These include trading platforms, stablecoin issuers, and brokers.
Earlier this year, crypto exchange Coinbase received a warning from the Securities and Exchange Commission (SEC) regarding potential enforcement actions.
The commission had also recently taken action against another crypto exchange, Bittrex. This process eventually resulted in the firm filing for bankruptcy and shutting down its unit in the U.S.
The SEC also sued Gemini and another crypto enterprise, Genesis. These firms were investigated for allegedly offering unregistered securities on their platforms.
Jane Street and Jump Trading were two of the three companies investigated in relation to the failed TerraUSD stablecoin project. However, they never faced any official accusations.
Jane Street was also cited by the Commodity Futures Trading Commission (CFTC) in its lawsuit against Binance Holdings Ltd. The CFTC used the firm as an example of a U.S.-headquartered client accessing the platform despite Binance's commitment to exclude them. However, the regulatory body fell short of formally accusing Jane Street or the other trading firms of any wrongdoing.
Jane Street, Jump Trading Join Other Crypto Firms Seeking Offshore Options
Jane Street and Jump Trading's changes to their crypto operations align with broader industry trends as companies seek alternative jurisdictions in response to regulatory probes in the U.S.
Financial hubs like Dubai, Singapore and Hong Kong have become appealing options. Coinbase is reportedly considering establishing an international hub in the United Arab Emirates. Also, Galaxy Digital is moving more operations offshore, according to CEO Michael Novogratz.
Coinbase and Gemini Trust Co., founded by Winklevoss twins Cameron and Tyler, recently launched alternative platforms that cater to users outside the U.S.
These strategic moves demonstrate a growing interest in expanding crypto-related services beyond the U.S. market.
One area that has already seen many organisations move their operations overseas is the iGaming industry. Recently, casinos, sportsbooks and poker sites that accept crypto headquarter themselves in places like Curacao. They then offer their crypto-related services to residents of other countries, including the USA.
As the regulatory landscape continues to evolve, market-making firms and crypto-focused companies are adapting their strategies to navigate the challenges presented by regulators.
These changes aim to ensure compliance with regulatory requirements while allowing them to continue operating in the dynamic and rapidly growing digital asset industry.